If you own a luxury house in San Francisco, Beverly Hills or anywhere else in California, selling your residence may prove to be a viable option. In fact, there are many reasons to add a Golden State luxury residence to the local housing market, and these include:
1. You can relocate closer to family members and friends.
For those who find they have to travel a long distance to visit family members and friends, now may be a good time to relocate. Fortunately, the California luxury housing market offers opportunities for both sellers and buyers, so you should have no trouble selling your current residence and relocating elsewhere in the Golden State.
If you decide to relocate closer to family members and friends, you should consider your short- and long-term plans too. For example, if you intend to start a family, you may want to consider relocating to a California city or town near some of the Golden State's top schools and parks. On the other hand, if you want to own a home that provides convenient access to the San Diego Zoo, Disneyland or other notable Golden State attractions, you should plan accordingly.
2. You can upgrade or downgrade from your current home.
Sometimes, a California luxury house may become too small or too big for an individual. And in this instance, it may be beneficial to consider upgrading or downgrading.
If you want to upgrade to a larger California luxury residence, there is no shortage of deluxe Golden State properties available. Thus, you should be able to quickly and effortlessly find a luxury house in Santa Monica, Los Angeles or anywhere else in California to accommodate your needs.
Comparatively, if you want to downgrade to a smaller residence, there is no need to stress. Many exceptional houses are available across California, and these properties frequently are sold at a variety of prices.
3. You can earn a profit from your home sale.
The demand for luxury houses in Malibu, Cupertino and other California cities and towns is significant. Therefore, if you list your Golden State luxury home, you may be able to profit from your property sale.
If you want to maximize the earnings from a California luxury home sale, you may want to hire a real estate agent as well. Because if you have a real estate agent at your side, you can receive expert support throughout the Golden State luxury house selling journey.
A real estate agent is happy to teach you about the luxury housing market in your California city or town. Plus, he or she will help you market your Golden State luxury residence to potential buyers, set up home showings and open house events and much more.
Clearly, there are lots of great reasons to consider listing a California luxury residence. If you review the aforementioned reasons closely, you can make an informed decision about whether now is the right time to sell your Golden State luxury home.
For those who want to purchase a luxury residence in Malibu, Los Angeles or any other California city or town, planning ahead is crucial. If a buyer has a plan in place, this individual may be able to quickly and effortlessly navigate the Golden State luxury homebuying journey.
Ultimately, there are several items for buyers to include in a California luxury property buying strategy. These are:
1. Preferred Cities and Towns
Regardless of whether you want to purchase a luxury home that overlooks the Golden Gate Bridge or a deluxe residence just minutes from Disneyland, it generally is a good idea to consider where you want to live in California. By doing so, you can narrow your Golden State luxury home search and accelerate the process of going from homebuyer to homeowner.
Typically, it helps to put together a list of your preferred cities and towns before you launch a California luxury home search. By including this list in your luxury homebuying strategy, you can hone your property search accordingly.
2. Homebuying Budget
The prices of luxury homes in California vary. For example, a luxury home in San Jose may be priced lower than a luxury house in Beverly Hills. But if you establish a property buying budget, you will know exactly how much you can spend to make your Golden State luxury homebuying dream come true.
It usually is beneficial to get pre-approved for a jumbo mortgage prior to starting a California luxury home search. If you enter the Golden State luxury real estate market with a jumbo mortgage at your disposal, you can narrow your property search to houses that fall within your price range.
3. Home Must-Haves and Wants
Think about what you must-have and want from a California luxury house – you'll be glad you did. If you incorporate Golden State luxury home must-haves and wants into your property buying strategy, you could seamlessly navigate the real estate market and discover your ideal residence in no time at all.
Differentiating California luxury home must-haves from wants often can be easy. For instance, if you must own a luxury home near a Santa Monica beach, you can tailor your property search to achieve your desired result. Or, if you want a luxury home with an amazing garden but can live without this feature if necessary, you can include a garden as a want in your property buying strategy.
Lastly, as you get ready to search for your ideal California luxury residence, you may want to hire a real estate agent. This housing market professional can help you explore luxury residences in your preferred California cities or towns. Plus, a real estate agent will provide luxury homebuying recommendations and suggestions and ensure you can avoid any potential problems during the property buying journey.
Don't leave anything to chance as you prepare to pursue a California luxury house. Instead, reach out to a real estate agent today, and you can get the help you need to find and purchase a wonderful Golden State luxury residence.
A pantry is a coveted feature for many homeowners. Especially those come from small apartments or houses. No more stacking items like the Leaning Tower of Pisa or reaching back into the endless depths hoping to land on your favorite spice mix.
However, all the extra space can cause a new organizational problem - there's so much that you don't know what to do with it. If finding ingredients has become an aerobics exercise from searching them top to bottom each time you cook today's article is for you.
Instead of tall jars opt for flat square stackable containers. By taking up more surface space and less height they can't hide behind one another. Label each container so you know at a glance which is flour and which powdered sugar.
Take advantage of the space your pantry door provides. Install hooks to hang pans or lids down the length of the door. Or for a weekend craft project install a large magnet and put spices in little jars with metal lids. You'll just want to make sure your magnet has a strong enough hold that all of your jars don't come crashing down each time the kids inevitably slam the door shut.
For ultimate organization install a chalkboard along the inside (or outside) of your pantry door for an ongoing shopping list. Add a small lip to hold some chalk so anyone in the family can add on to the list when they finish up the last snack of the bunch. This helps cut down on time spent taking inventory of your home staples and which need to be restocked.
Take advantage of space below shelving in your pantry with crates. These are great for storing the aforementioned kid snacks, baking items and extra items you stock up on to stretch the time between shopping trips. Install wheels on the bottom to make them easier to pull in and out or into the main kitchen area.
Create zones throughout your pantry with items like under-the-shelf racks, stacking shelves, lazy susans, and clear bins. These not only help you keep like-items together but also to capitalize on the space you have. Label bins to help the rest of your family keep things tidy. Under-the-shelf racks are great for more delicate items like bread and root vegetables to stay up and out of the way from the threats of cans and jars.
Alternatively get creative and use a shower caddy or magazine rack hung from the inside of the door for your root vegetables and bread. Measure the space between the door and shelf when closed to ensure the correct depth or match the spacing between each so the height of bins matches that of shelf spacing.
For better or for worse, the kitchen is the most fragrant area of the house. It's where we cook and store our food, but it's also where we throw away our garbage.
 In this winter months, people do most of their cooking indoors, which can lead to an increase in grease splatter. In the summer, the high temperatures in the kitchen can cause garbage to smell and fruit to become overripe more quickly.
 Regardless of the time of year, we can all use some help when it comes to reducing kitchen odors. In this article, we'll give you some advice on how to do just that.
 Read on for tips on eliminating odors in your kitchen.
Air quality
The odors in your kitchen, both the good and the bad, come in the form of tiny particles floating in the air. So, it follows that one of the ways to remove lingering odors would be to remove them from the air in your kitchen.
One way to do this is with the use of an air purifier. These appliances come in a number of different sizes and can vary in price from under $100 to several hundreds of dollars. Depending on the size and layout of your home, you'll want to search for a purifier that can safely handle the number of square feet that you'll need to purify.
One benefit of using an air purifier is that it can also help you remove dust and other allergies from the air while removing unpleasant odors. However, keep in mind that most air purifiers run 24/7, so expect a few extra dollars added to your electric bill each month.
Cooking surfaces
One of the most common causes of kitchen odors are the surfaces of your counters, oven, and appliances. There are a few ways to handle this problem, but the best solution is to take preemptive measures.
When cooking items with grease, oil or butter, use a splatter screen. This will help you keep most of the grease inside the pan and off your surfaces where they will later emit a smell.
It's important to frequently wipe down surfaces in your kitchen and clean them with a degreaser. If you don't have kitchen tile or some other form of easy to clean surface around your cooking surfaces, consider installing one.
Dishes and garbage
We get it, after working all day, cooking dinner, and finally sitting down to relax no one wants to clean dishes. However, leaving dishes in the sink is one of the leading causes of kitchen odors. This is also true for people who don't run their dishwasher frequently.
Speaking of dishwashers, be sure to check the drain at the bottom for debris, which can cause your dishwasher to smell badly.
When it comes to garbage, it's often better to have a small garbage can that you empty more frequently than a larger one that will start to smell. Try to find a smaller can that has a cover, and consider scented bags to help mask any odors that do find their way out of the garbage can.
Price Change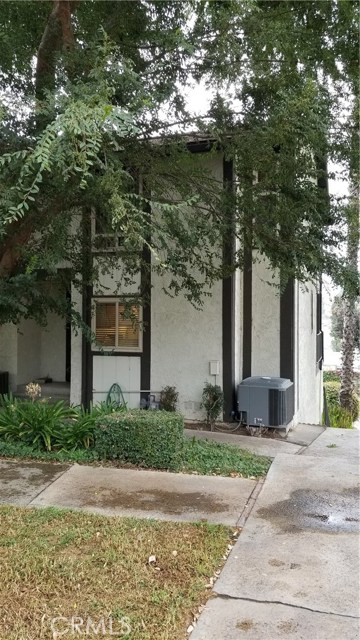 Great home situated in a quiet Condo community a short walk from downtown Riverside. The kitchen is the model of efficiency. The home has a 2 car garage on the bottom floor which leads by staircase to the Kitchen. The home has a nice patio for those cook-outs with family and friends after a day at Bonaminio park accross the street or exploring Mount Rodidoux just up the hill. Enjoy the cozy fireplace in the living room. The Home has a garage on the ground floor big enough for 2 vehicles or that extra storage. The second story has two bedrooms. The front bedroom is a nice size with a window facing the courtyard . The bedrooms upstairs connect to their own vanities one for the front bedroom and a separate one for the Master Bedroom. The two bedrooms share the shower and toilet in a Jack and Jill configuration.The Master bedroom has plenty of closet space and a window that looks out over an open field and one of the ballfields in the park. The upstairs front bedroom has an efficientcy washer and dryer unit, no hiking up and down the stairs on laundry day, there is plenty of cabinet space for your linens and towels. The location of this great home makes this a deal you should not pass up. Situated steps away from work at the Riverside Hospital or school at RCC or enjoy outdoor activities or attending events in downtown Riverside